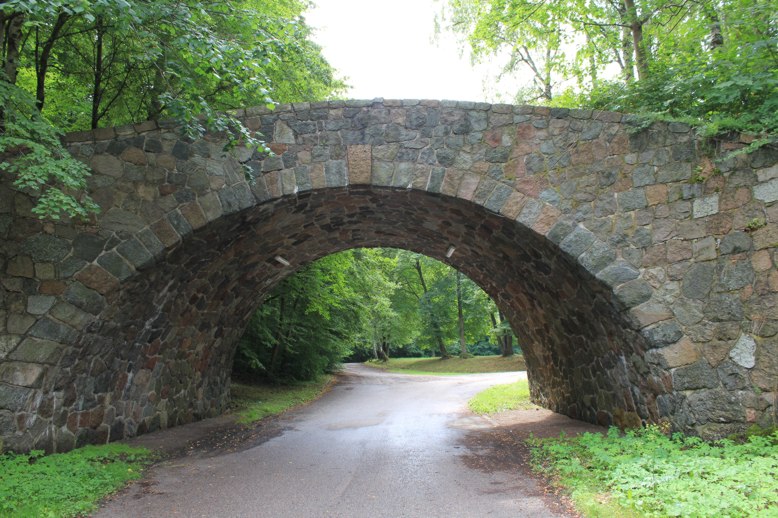 A stone via-duct, behind which the Zajazd Mazurski motel has currently been developed on the site of the former Tannenberg-Krug.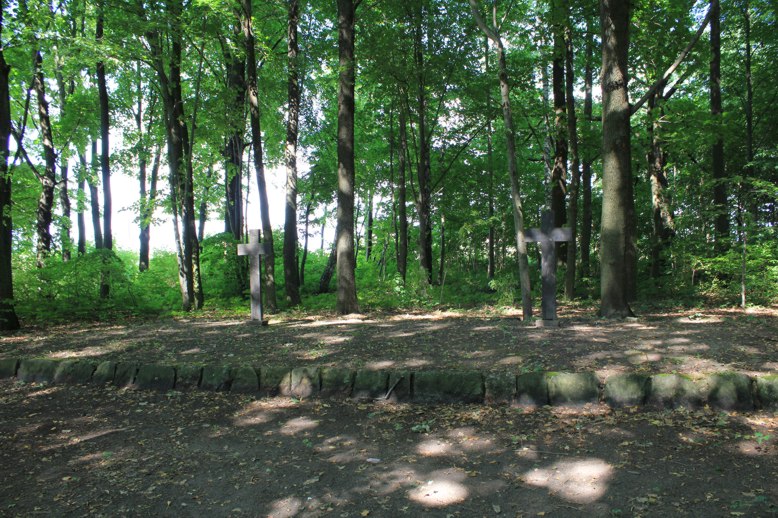 Graves of fallen soldiers from the time of the 1st World War in the place of Sudwa, the vicinity of former mausoleum.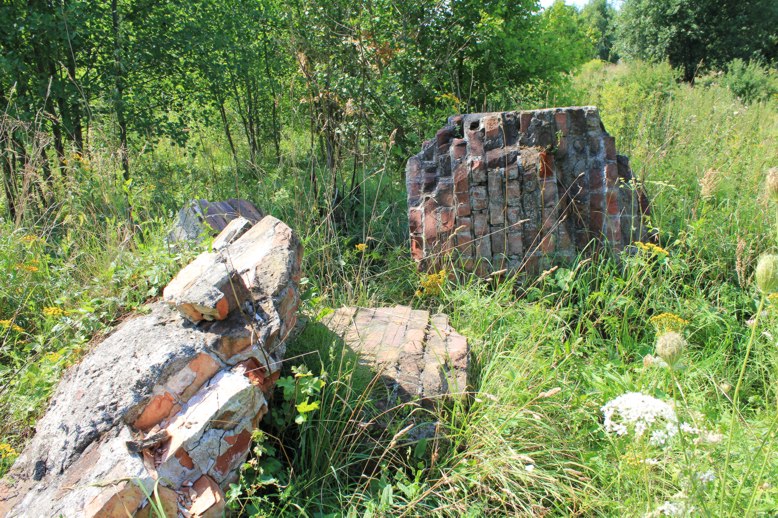 Fragments of remaining walls of the monument, probably Tower 6. Photograph from August 2013.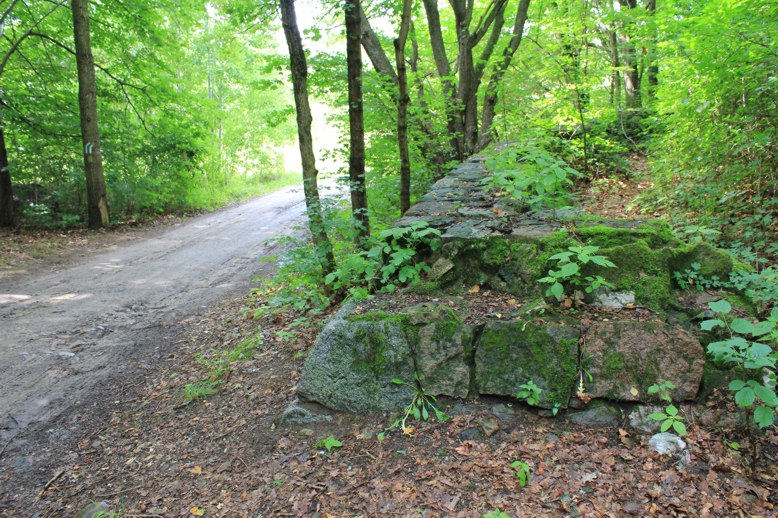 A fragment of the original wall of then architectural complex of The Tannenberg Denkmal.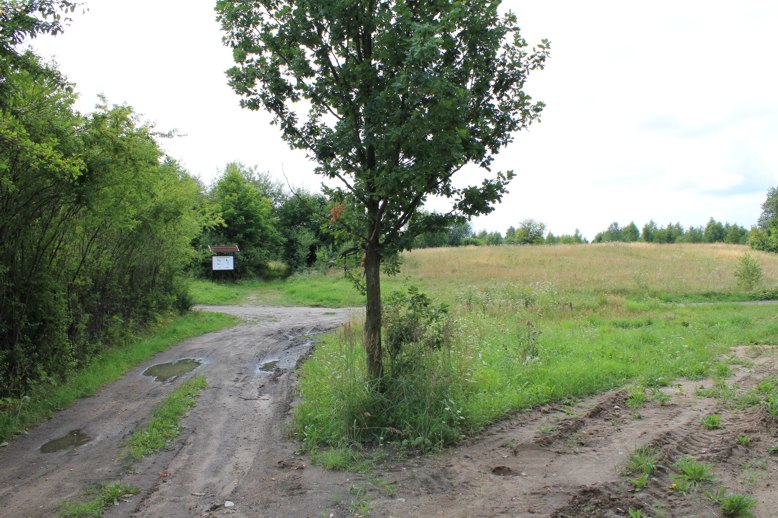 A view to a mound on the right, where the monument stood. The road leading to the main entrance no. 1.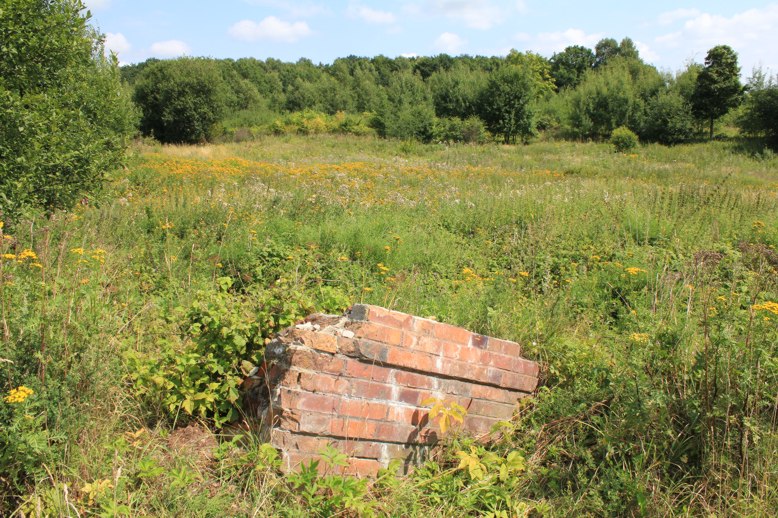 Remains of walls found in the area of Tower 3.