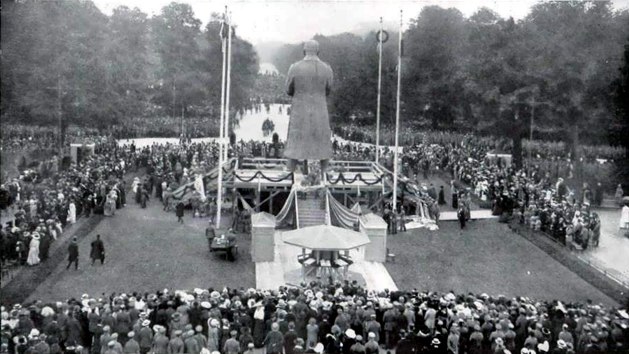 A gigantic wooden statue of Hindenburg on its unveiling in Berlin.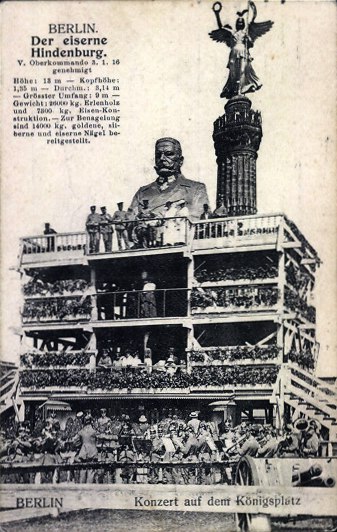 A 13-metre high "Iron Hindenburg", a monument of nails, erected at the column of victory in Berlin on 4 September 1915, was probably the most famous visual manifestation of Hindenburg's cult. The largest effigy of this type in Germany, weighing 6 tons, was one of the tourist attractions in Berlin. It was designed by the sculptor Georg Marschall and realised from alder wood and nails by more than eighty sculptors within only six weeks.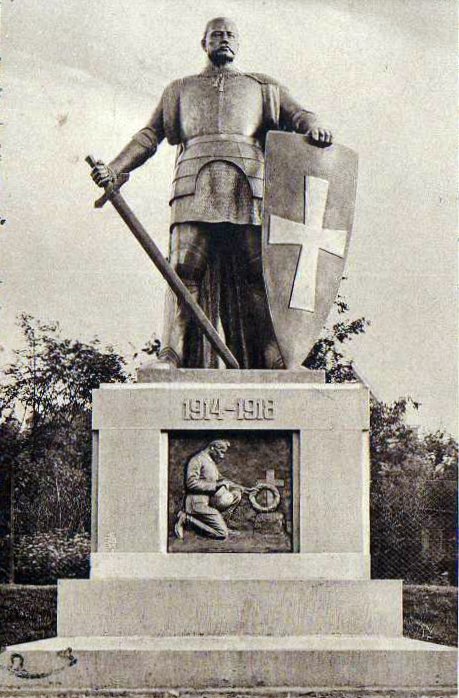 The monument of the fallen ones during World War One with Hindenburg's effigy, realised by professor Seyffert in 1930; it was located in the Town of Duszniki Zdrój.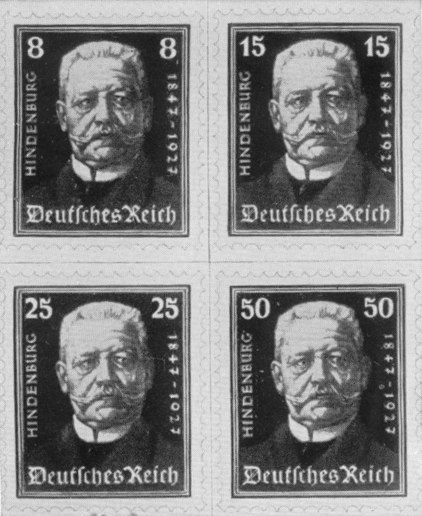 Postage stamps with Hindenburg's image issued on the occasion of his 80th birthday.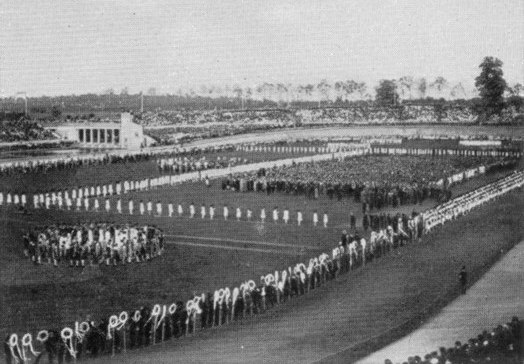 Crowds of young people at a rally in a sports stadium in Berlin, on Hindenburg's 80th birthday.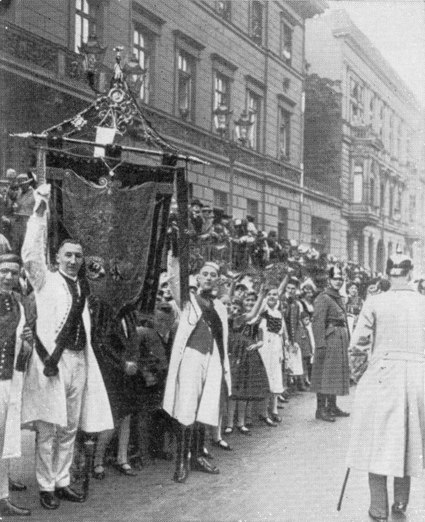 Cheering crowds form a lane during the celebrations of Hindenburg's 80th birthday.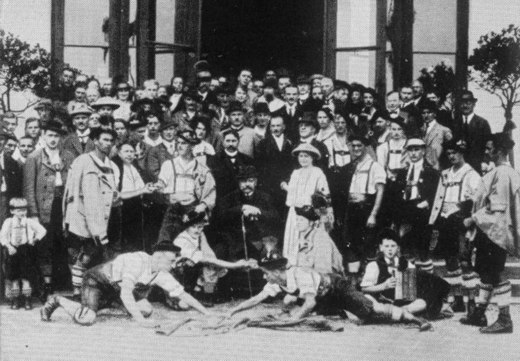 A commemorative photograph on the occasion of Hindenburg's 80th birthday celebrations in Bavaria.