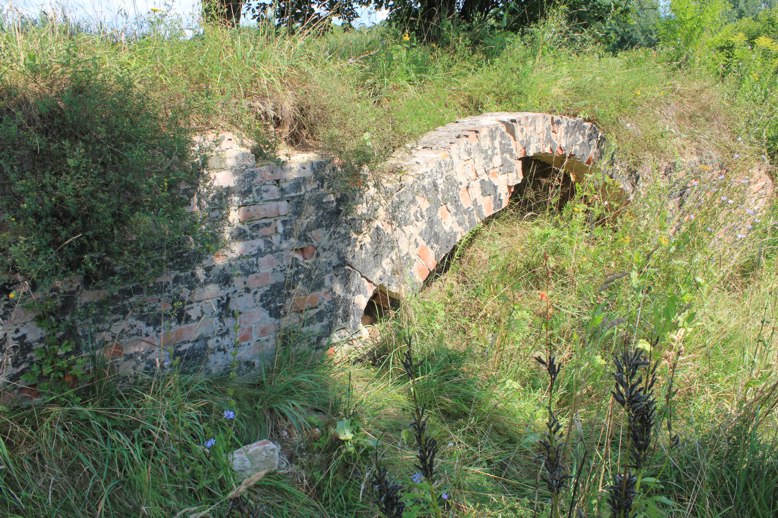 An arch preserved in the place of Tower 5, leading towards the stadium which existed in the early 1930s.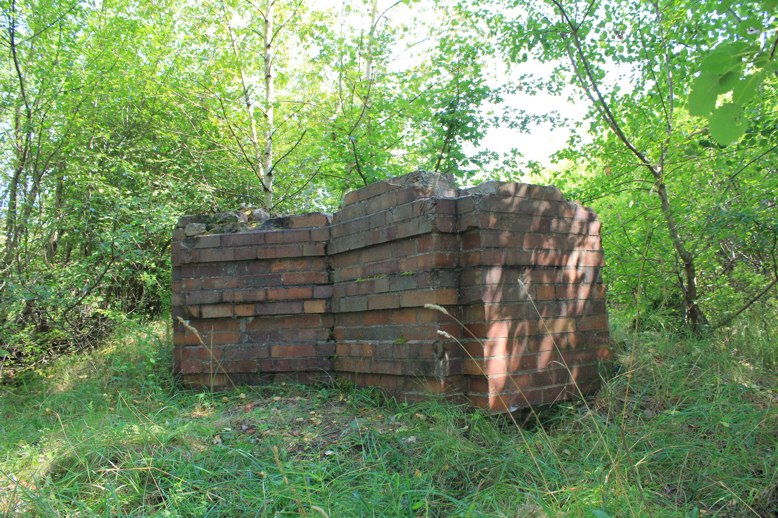 Probably a wall quoin located between Towers 7 and 8, found on the site.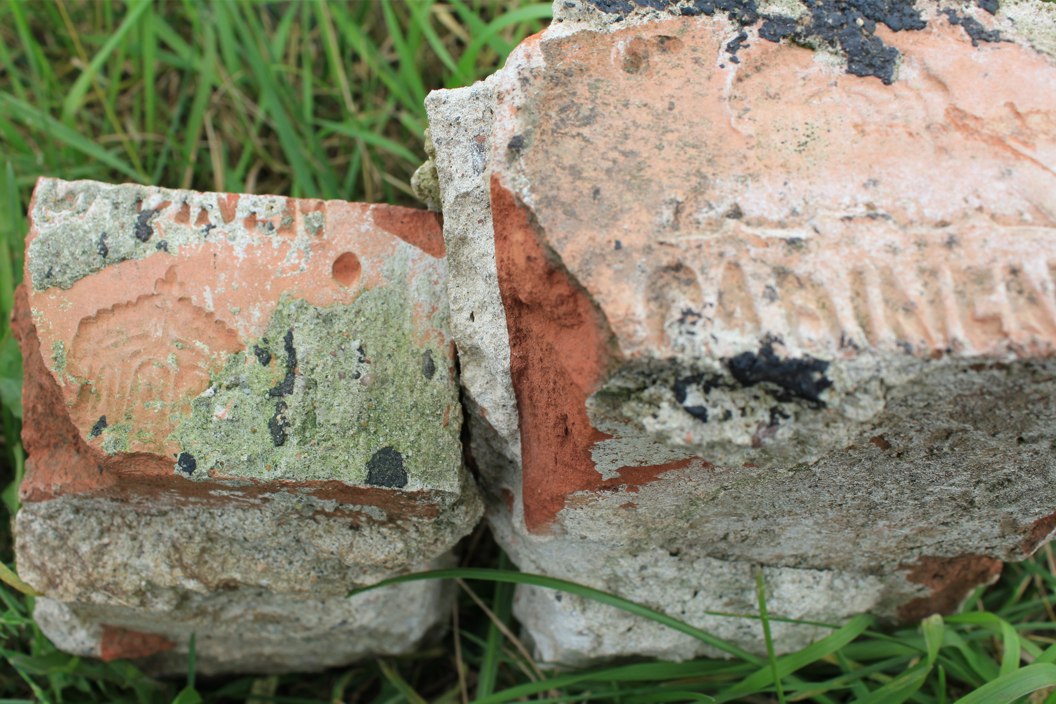 Original bricks from which the monument was made with a visible signature of the brickyard where they were produced. Right-hand side of the photograph features a partial inscription "Cadinen", on the left – fragment of the signature of Kadyny brickyard.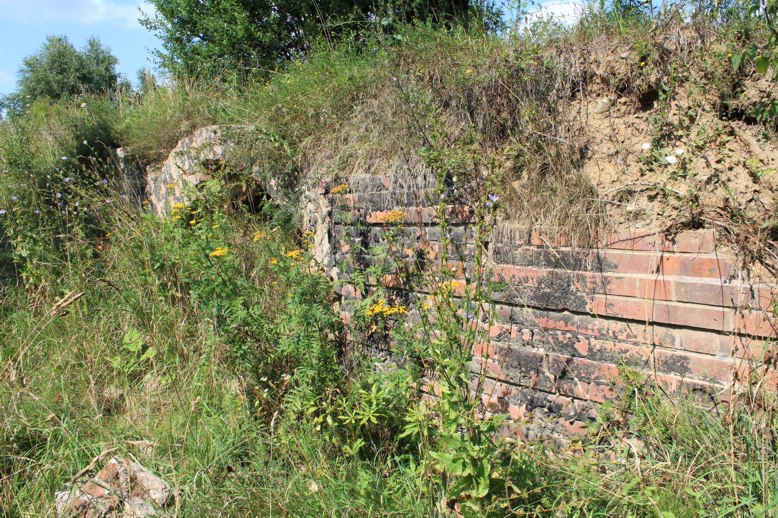 A fragment of a wall with an arch, currently the largest part of the former monument at the side of Tower 5.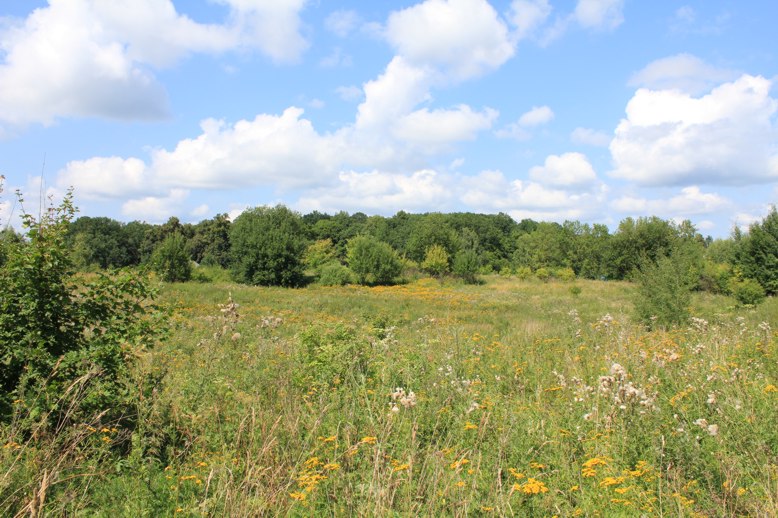 A view of the space once filled by the solid of The Tannenberg Denkmal, from the southern side.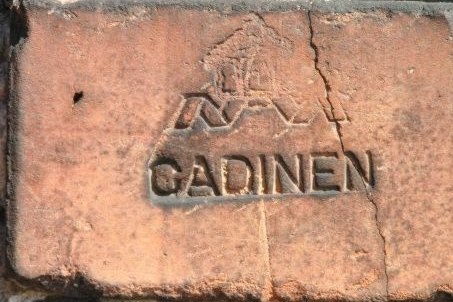 Example of another type of brick produced in Kadyny brickyard, with the whole of signature preserved, denoting the type of industrial ceramics.